---
Puff
The Art of Horror Movies: An Illustrated History
Three of my stained glass windows appear in this book by Stephen Jones, out Halloween 2017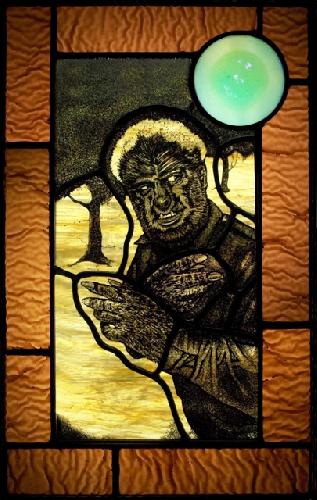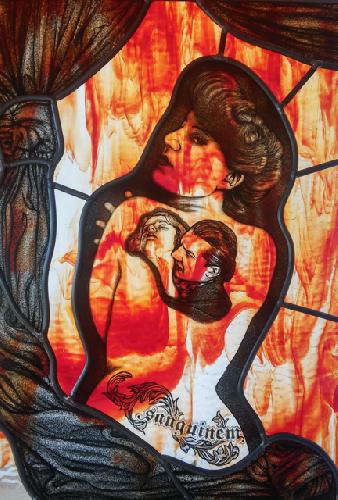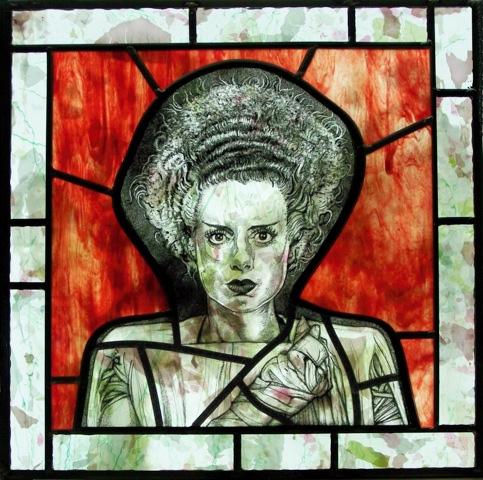 ---
THE THING ARTBOOK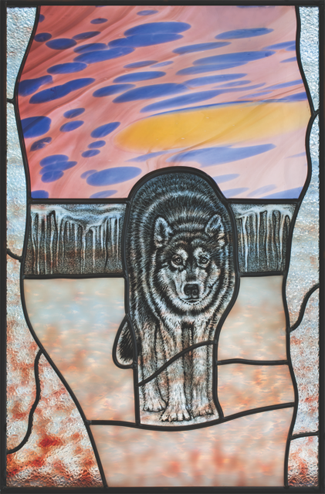 WHO GOES THERE?
My stained glass window is included in THE THING ARTBOOK, an illustrated celebration of the 1982 John Carpenter masterpiece, The Thing. Over 350 artists from around the world have contributed, marking the 35th anniversary of this sci-fi / horror classic film, debuting at San Diego Comic Con 2017.
---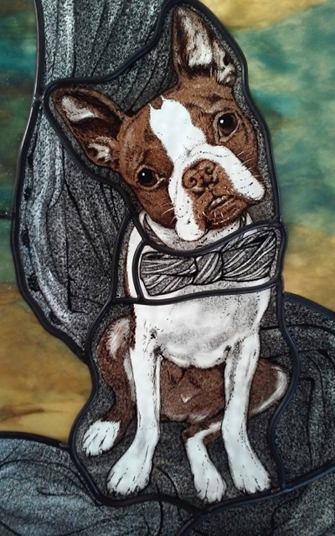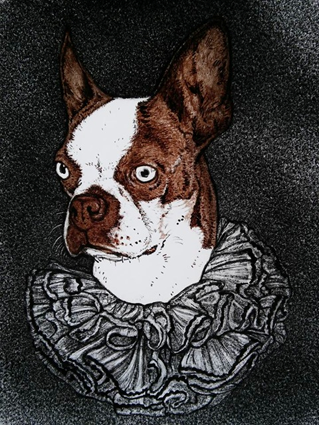 Dogs of St. Louis Artists: An Artist Registry Exhibition
Sept. 8th, 2016 - Feb. 19th, 2017
Presented by:
The AKC Museum of the Dog
1721 S. Mason Rd. St. Louis, Mo.
---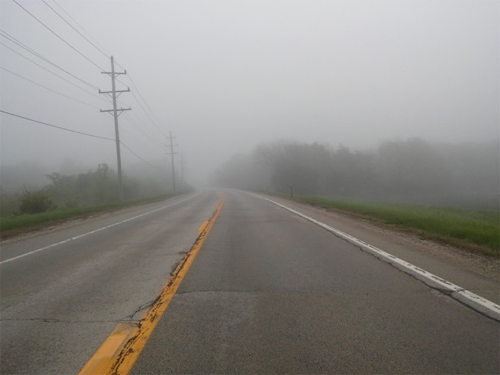 Sticks And Stones / Art From South Of I-80
Curious Art Glass will have a showing in conjunction with the 10th Annual Route 66 Red Carpet Corridor Festival, May 7-8, 2016. This celebration includes towns between Joliet and Towanda. A bonfire and hot dog roast will be held Saturday at dusk by the gravel pit outside my shop in Braceville. Wieners and marshmallows will be skewered with cherry tree branches gathered from the backyard of the old Al Capone whorehouse in Godley.
Get your kicks on 66!
---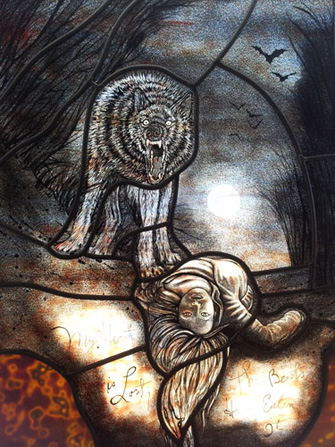 Honored to have my stained glass included in this beautiful book! Stephen Jones (Editor)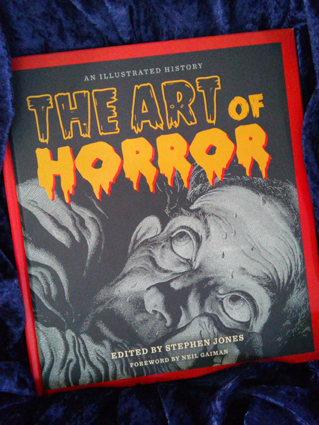 ---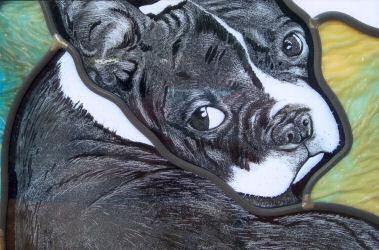 July 2015. Solo art show at the American Kennel Club Museum of the Dog, St. Louis, Missouri.
---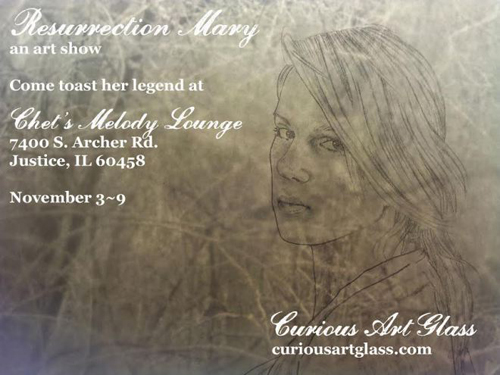 November 2014