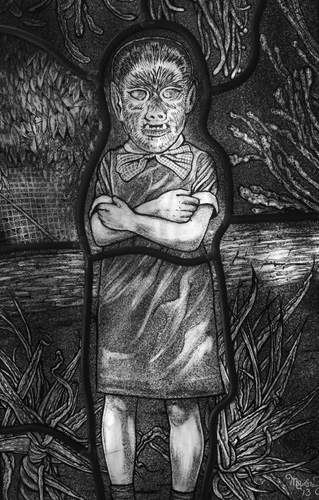 About
---
I build stained glass windows. My shop's in the middle of nowhere, I thrive on isolation like a troll. I've inhaled flux and lead fumes, shed blood, and nearly sanded my fingerprints off. For such a beautiful end result it's filthy work, my shop can look like a crime scene. It's also wrenching to give them up, they mean more to me than money.
At less than a week old I was drenched in the hyper sensuous environment of Latin prayers, Gregorian chants, red votive candles flickering in dark alcoves, the sweet spicy haze of incense, Italian marble, thunderous pipe organ, the towering, sometimes gory statues of Christ and the Saints, all wrapped in a cocoon of world class German windows vaulting upwards of 100 feet.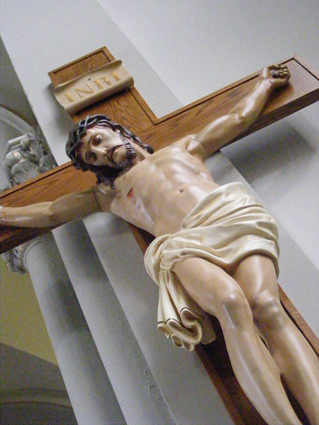 The Catholic parish of 1906 Bradford, Illinois had built an amazing gem in the middle of the prairie, it was my good luck to be born there.
Art classes at my all girls Catholic high school in Orange, California were taught by a sour pussed nun who would, if she thought your uniform skirt too short, poke you in the ribs with her crucifix, wielding it like a shank. After graduation I worked at Disneyland. Giant power lines that fed "The Happiest Place On Earth" were planted in an orange grove right behind our Brady Bunch ranch, they would buzz and pop from misty overcasts spreading in from the beach.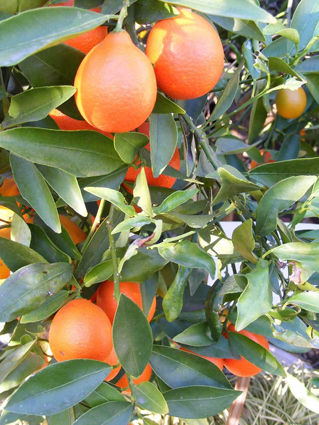 Midnights, floating in our kidney shaped pool through air bewitched by orange blossoms, I would watch bats pollinate our avocados and the lights from planes over John Wayne Airport and wonder if it was true — could living under power lines really make you crazy?
After Disneyland, I apprenticed at Braccini's Stained Glass in Tustin, California and learned glass painting from Bill Rundstrom in Oceanside. Bill worked for 50 years at Judson Studios in L.A., retiring as a master glass painter. Seventy eight years old when I met him, he'd been taught by men who worked for Tiffany in New York before they moved west. Among other things, Bill had me boil tin canfuls of beeswax on a hot plate, torturous old school stained glass stuff I thought at the time. Then Spectrum Neon in Homewood, Illinois and Pat's Tattoos in Lockport. I am now Curious Art Glass and Black Velvet Tattoo.